Performance
Assisting clients with improving the cost efficiency & effectiveness of their IT organisation and increasing the value they deliver
Sourcing
Helping clients to make the right sourcing decisions through the rigorous application of analytical frameworks and best practice models
Assurance
Providing impartial, independent programme assurance services to ensure our clients' critical programmes meet the desired outcomes
Transparency
A unique analytical service that provides an in depth view of IT spend & market comparisons, to enable better decision making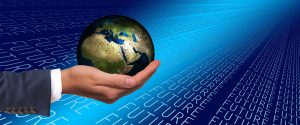 Working with an international financial services organisation, ImprovIT supported a large business transformation programme which was driven substantially by technology-enabled change.
Read more »
ImprovIT's approach to IT improvement is based upon a strong understanding of the key drivers of cost and performance in the delivery of IT services and comparing these to best practice in the most relevant comparable group.
Read more »
Does your IT deliver Value for Money?  What does this mean? How can you prove it?  Should you be taking a different approach?  Where should improvements be made?
Read more »
Independent Business & Technology Consultancy
ImprovIT was founded in 2005 as a specialist in the use of IT Measurement, IT Modelling and IT Benchmarking. Headquartered in the UK, with domain knowledge of various sectors and geographies, ImprovIT is an independent specialist consultancy providing impartial comparative analytics for organisations.